The rural city of Benalla in Kelly Country, North East Victoria, recently held its second Wall to Wall street-art festival, where town buildings are set aside for local and international artists to use as their creative canvas.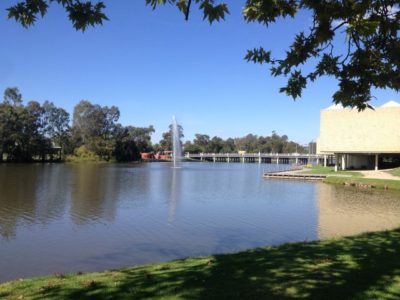 As a former Benalla boy, I can say that past things 'arty' haven't always been greeted with unanimous enthusiasm, but the whole community seems to be backing this event. Great to see – as is the street art.
Below are a few pics, with a couple of exhibits from last year. The festival was held on the weekend before Easter. Though, the art still exists as a permanent outdoor exhibition. Benalla is also a gateway to Victoria's High Country and, cold winter nights aside, has an amiable climate popular with glider pilots.